single-exhibition.php
Scheitere an einem anderen Tag
archive-single-exhibition-connected-list-one-entry.php
VOICE:over V
14 Dec 2022 – 4 Feb 2023
archive-single-exhibition-connected-list-one-entry.php
Ausgezeichnete Ideen
3 Nov – 3 Dec 2022
archive-single-exhibition-connected-list-one-entry.php
VOICE:over IV
26 Aug – 23 Sep 2022
archive-single-exhibition-connected-list-one-entry.php
3 Aug – 13 Aug 2022
archive-single-exhibition-connected-list-one-entry.php
VOICE:over II
9 Jun – 30 Jul 2022
archive-single-exhibition-connected-list-one-entry.php
VOICE:over I
13 Apr – 28 May 2022
archive-single-exhibition-connected-list-one-entry.php
5 Mar – 2 Apr 2022
archive-single-exhibition-connected-list-one-entry.php
Scheitere an einem anderen Tag
14 Jan – 26 Feb 2022
archive-single-exhibition-detail.php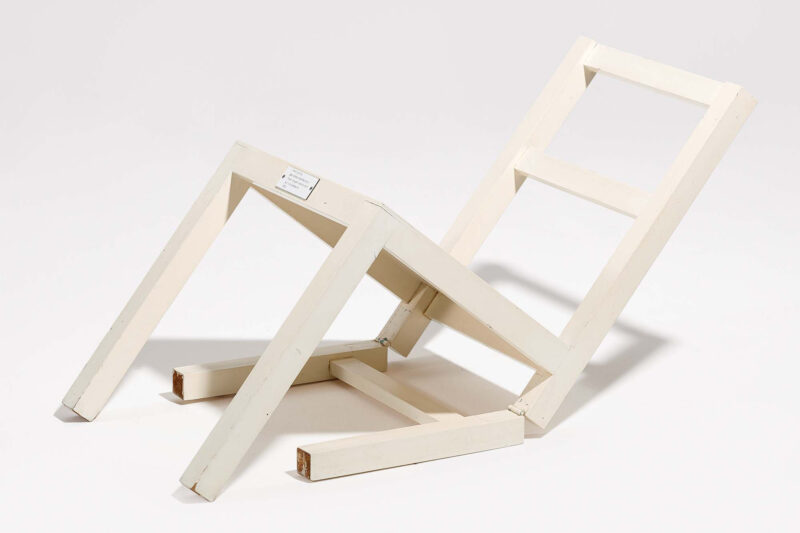 Welcome and Introduction:
Bruno Kuhlmann and Veronika Witte
Artists: Klaus Auderer, Joseph Beuys, Kirstin Burkhardt, Lucia Dellefant, Kerstin Drechsel, Tom Früchtl, Nico Hauk, Barbara Hindahl, Thomas Hirschhorn, Monika Huber, Bruno Kuhlmann, Anton Petz, Sophia Pompéry, Daniel Richter, Timm Ulrichs, Wolf Vostell
The title of the exhibition initiated by the artist Bruno Kuhlmann, 'Scheitere an einem anderen Tag' (Fail Another Day), is a laconic invitation to postpone the implementation of goals and the execution of tasks and the possible setbacks and successes that accompany them. It refers to the roles of the winner and the loser, the super spy who always succeeds in everything in every film. Success and failure presuppose standards and goals against which progress and improvement are to be measured.
The project explores the question of how failure is reflected in artistic practice and form. Exemplary historical positions will be shown that still today are apt to throw a critical light on social events and developments. In addition, current artistic positions are presented that deal with the failure of artistic activity and the artists visualise it in their practice. In some cases, the failure is expressed with subtle humour, or as an unambiguous gesture;
it shows itself in the resistance of the material, in absurd actions or in pointing out humanitarian crisis. Hand-drawn lines of graph paper begin to stumble, and the rules of metric measurement are no more reliable than the permanence of democratic values.
The exhibition refers to the political, social and ecological commitment in the art of the last decades. The contributions stand for themselves, are contemporary witnesses – partly counteracted by history – and also seek answers to the highly relevant question of why there are so few solutions to pressing social problems.
Exhibition concept: Bruno Kuhlmann, Tom Früchtl and Veronika Witte
Press:
Wassereimer halten es in der Luft, Matthias Reichelt, Junge Welt 21. 01. 22
Die Fassbarkeit der Welt, Katrin Bettina Müller, taz 27. 01. 22