coming-events.php
Moved, or What My Bones Know
Artists talk:
Wed 4 Oct 2023, 7 pm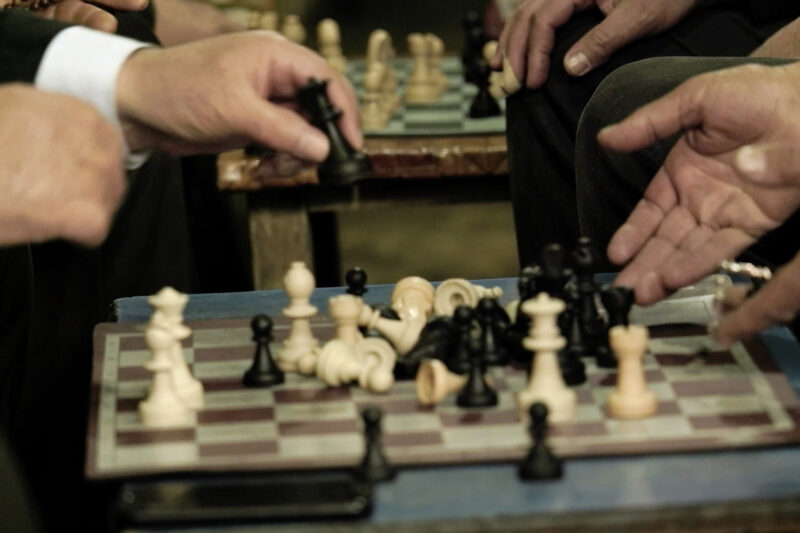 with Pınar Öğrenci (in English)
Obeah: The Enlightened Witness
Performance, Talk:
Fri 20 Oct 2023, from 2 pm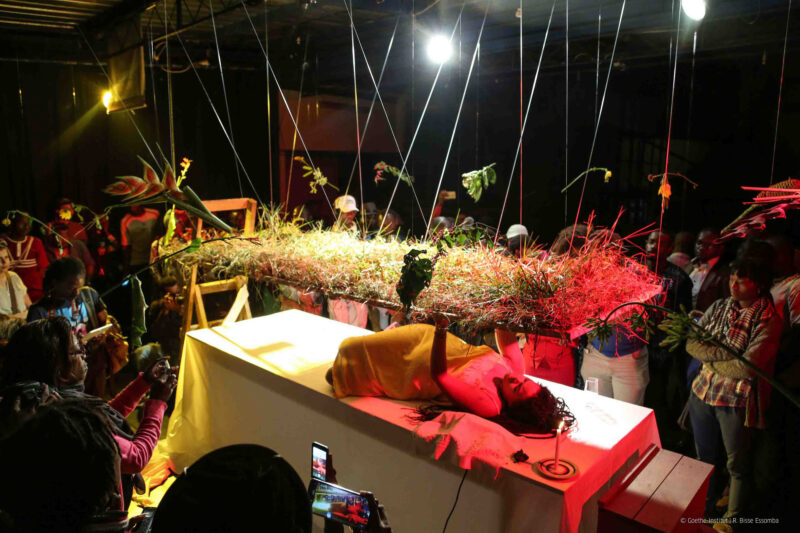 2–6 pm: Live performance
6:30 pm: Talk
with Anguezomo Mba Bikoro (in English)
Mba Bikoro is a visual artist and artistic director of Nyabinghi Lab, independent curator and writer since 2005. Their textual works analyze power processes and fictions of science in historical archives that critically engage with migration and colonial memory. Their focus is on queer indigenous and radical Black feminist biopolitics. In and through performance, Mba Bikoro has developed formats for ritual through ancestral healing that often expose the interwoven colonial histories of migration in site-specific spaces to dismantle prejudice and create independent emancipatory tools for liberation, education, and reparation. Their works were shown in numerous world Biennales and exhibitions including the Dak'Art Biennale and is author of the upcoming book "Obeah: Ancestries & Queer Grief."
15 Buchstaben – 207 Wörter
Art in public space:
10 Dec 2020 – 31 Dec 2023, from dusk on the facade above the gallery
coming-events-one-item.php (leftcol & maincol)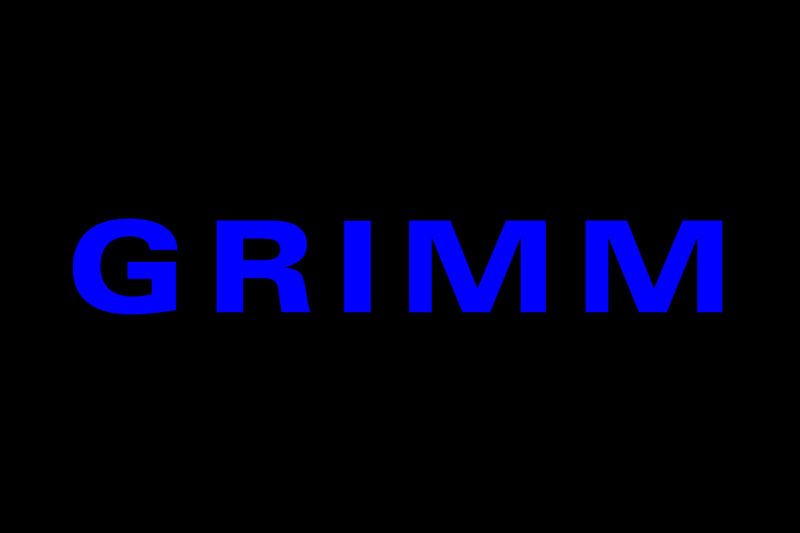 For decades, a variety of institutions dedicated to art, culture and further education have resided in the Brüder-Grimm-Haus. The building's name is at the centre of artist Penelope Wehrli's light-installation, it is the basis of poetic wordplays and thus brings the vitality of language into public consciousness. The name's fifteen letters form the material for the composition of sequences and variations of these sequences of 207 words. In 2022, the installation was expanded to include the languages Turkish, French, Croatian and Spanish.
The wordplays evoke images of the Brothers Grimm's fairy tales, and the suspension of conventional syntax as well as the use of sonorous phonetic sequences lets comics, trash art and Dada come to mind. Furthermore, the multilingual new composition stands for the liveliness and diversity of urban and global society.
At different speeds and rhythms, these sometimes wondrous word games – from dusk until dawn – alternate between German, Turkish, German, French, German, Croatian, German … above the windows of the Galerie Nord.
Spanish: Blanca Murillo, Christian Brodowsky, Adrienne Müller, Nikolai Kanow
Croatian: Karolina Ulrich
French: …
Turkish: Ayşe Güngör, Fatma Witte, Benjamin Baykal, Sarah Buß, Zoe Kira Edelmann, Doğan Tezel
Participants, not considering language: Benjamin Baykal, Christian Brodowsky, Sarah Buß, Zoe Kira Edelmann, Ayşe Güngör, Nikolai Kanow, Adrienne Müller, Blanca Murillo, Doğan Tezel, Karolina Ulrich, Fatma Witte.
Thanks to Mélinée Benamou, Stéphane Estrampes, Maxim Heller, Anne Nguyen, Sandra Nowak, Blanca Murillo, Manjiri Palicha, Doğan Tezel.

Concept/Realisation: Penelope Wehrli
Curated by: Veronika Witte
Lighting control: Joa Glasstetter
In cooperation with Kunstverein Tiergarten e. V.
With the kind support of the Amt für Weiterbildung und Kultur and the Initiative DraußenStadt der Senatsverwaltung für Kultur und Europa and the VHS-Mitte.